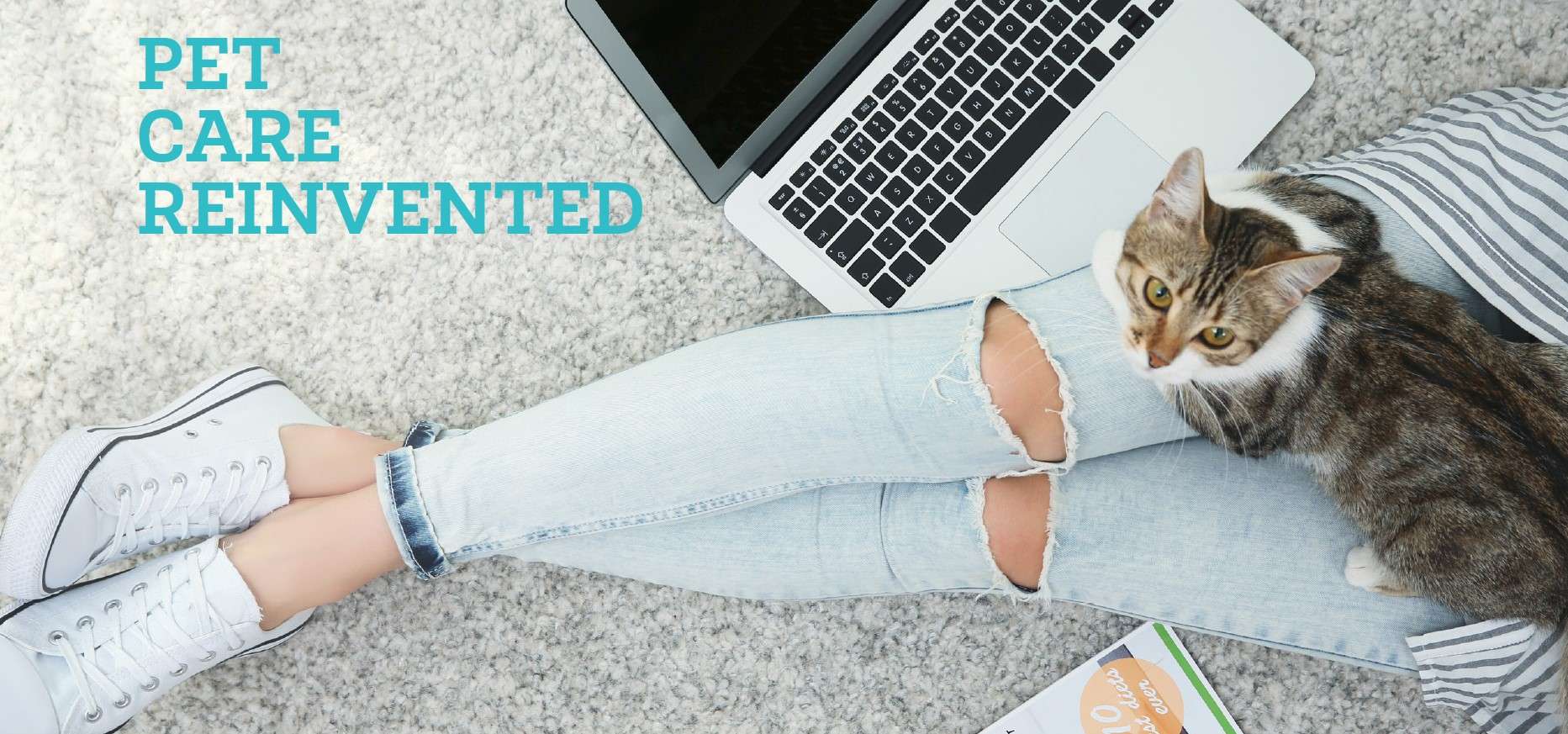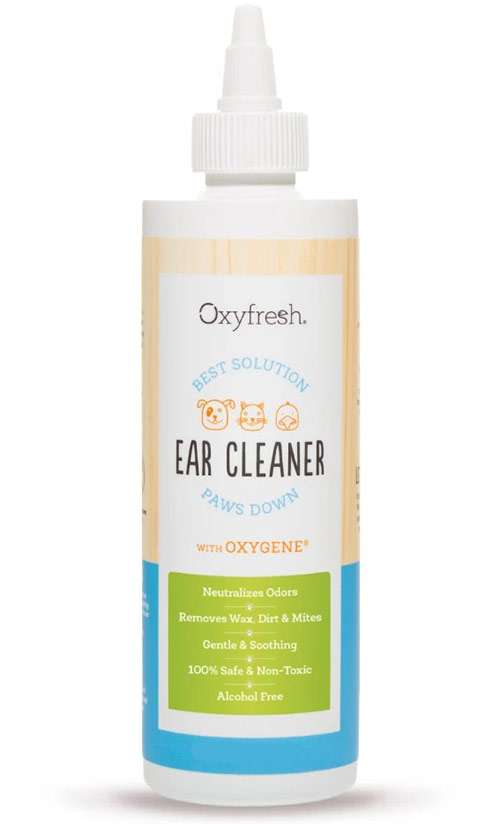 Ingredients: Water (Aqua), Decyl Glucoside, Stabilized Chlorine Dioxide (Oxygene®), Hydroxypropyl Methylcellulose, Potassium Phosphate, Sodium Hydroxide, Methylparaben, Propylparaben.
Size: 118ml / 4 fl. oz

Let us do the dirty work
Say fur-well to stinky pet ears. Our best-in-show ear cleaner is a safe, gentle and effective solution for dogs and cats. This fast-acting formula with Oxygene® is the quickest and easiest way to neutralize odors; soothe itchy, irritated ears; and remove wax buildup, dirt and mites, leaving pets with fresh, clean ears.
Unlike other brands, it's free of fragrance and alcohol to protect pets' sensitive, delicate ears. Alcohol can dry out tissue, causing even more itching and irritation.
Our unique Pet Ear Cleaner is loved by veterinarians and groomers alike because it doesn't require rinsing and is extremely gentle.

 It Works – Best solution to remove wax buildup, dirt and mites. Never stings, burns or irritates.

Itch Relief – Total soothing care for raw, itchy and smelly dog and cat ears.

Hassle Free – Unlike other ear cleaners, there's no need to deal with the extra step of rinsing after treatment.

Non-Toxic – Gentle and safe formula for the most sensitive ears.

Non-Irritating – Pets love it because it doesn't sting.

Eliminates Odors – We don't just mask odors; we eliminate them at the source.

Soothes Ear Infections – These can be dangerous. Our ear cleaner soothes sensitive pet ears and helps reduce bacterial growth.
Enter The World Of Extraordinary Pet Products
Our products are versatile and gentle for every animal. From preventative care to easy peasy solutions to common pet problems, we've built true premium pet products you can count on. You know, get rid of pet bad breath, neutralize animal odors, deep clean ears … you name it, we have a solution for it.
Everyone wants the best for their pets, and that's where we come in. Oxyfresh is committed to providing premium products to enhance the health and well-being of animals everywhere. Even the pros are all smiles. Pet professionals around the world use and recommend our products to complement their efforts and maintain pets' optimum health. Non-toxic and completely safe, our pet care products have been helping pets live happier, healthier and longer lives for more than 30 years.
We stand behind our rock-solid reputation. Oxyfresh pet products are unmatched for excellence and effectiveness and are backed by a 100% money-back guarantee. Use. Cuddle. Repeat.
Oxyfresh Started The Way All Great Things Start
We had an idea. An idea to create products with ingredients pet lovers can always feel good about. Products that
don't need to cut corners. Products that matter … to all animals. Unleash pets' full potential.
Most pet care products use harsh ingredients like alcohol and fragrances that can dry out pets' smiles, sting delicate ears, and cause irritated skin. Ours are free from irritants and safe for the most sensitive of pets.
Oxyfresh loves pets. We are dedicated to helping all animals: beautiful bunnies, feathered friends, cuddly cats, pawesome pups, happy horses and all pets in between. Our exclusive products are formulated to help pets live longer and happier lives. Paws down, they're the best in show!
Some might say it's "one ingredient to rule them all." We just think it's great science. Why cover up odors when you can safely neutralize them? Introducing our unique and exclusive Oxygene®: a brilliant, safe-for-your-entire-family (including the ones with four legs and a tail), gentle, non-toxic ingredient that neutralizes odors on a molecular level.
Whether it's fighting bad breath with our water additive, cleaning debris from an ear, or conditioning a silky coat during bath time, Oxygene® is looking out for pets.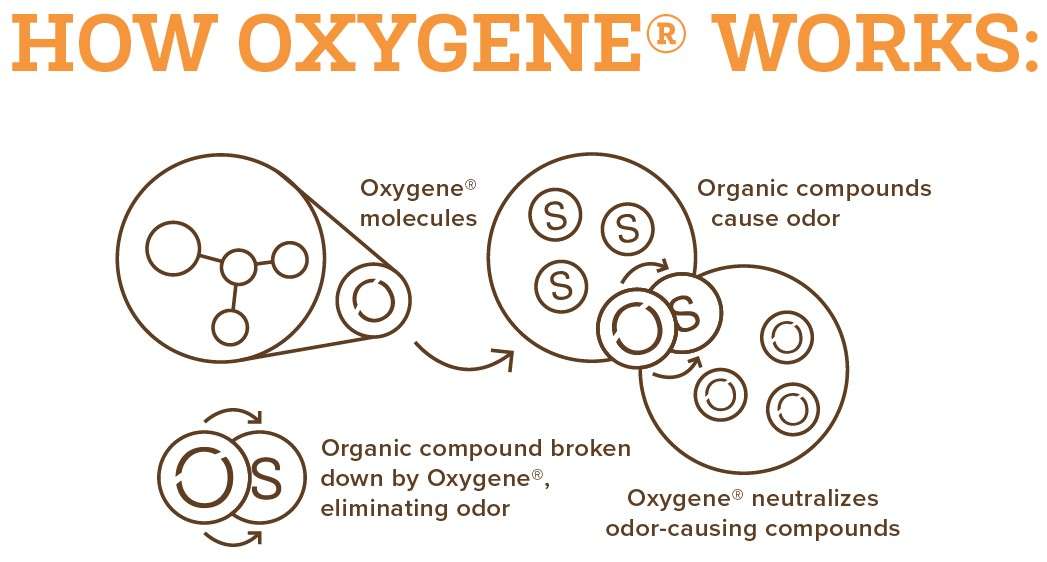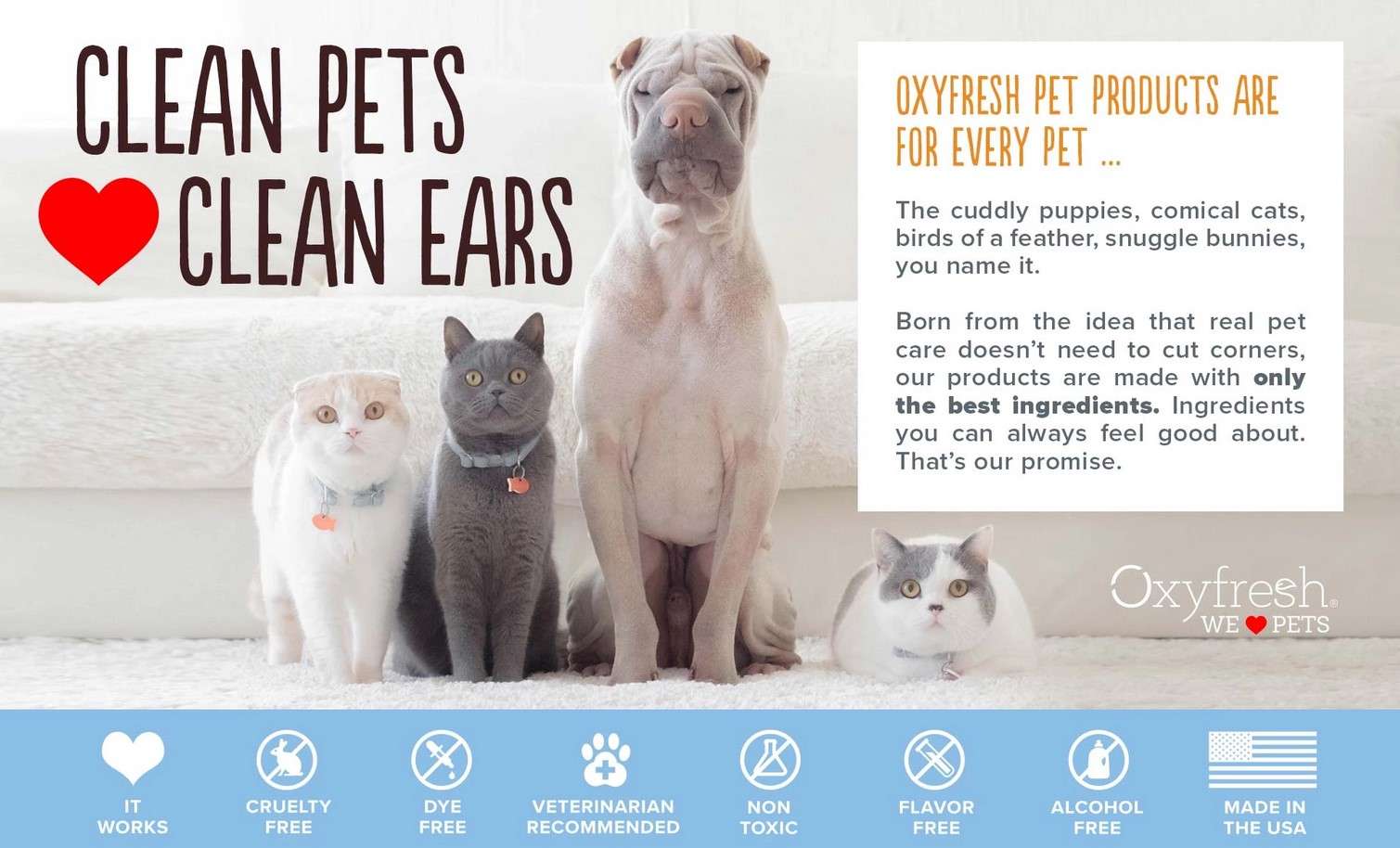 100% Money Back Guarantee
Oxyfresh has complete confidence in the excellence of its products.
That's why we offer a 100% money-back guarantee (minus the cost of shipping) within 30 days of purchase if you're not happy.