Description
Get rid of pesky pet odors
Don't let bad pet odors take over your breathing space. Spray Oxyfresh Pet Deodorizer anywhere pet odors are a problem … carpets, bedding, litter boxes, curtains or crates.
Take back your indoor air quality without harsh chemicals or fragrances.
This deodorizer is so safe and gentle, you can even use it directly on your pet.
Benefits
Non-toxic to people and pets
Completely safe yet extremely effective
For use in the home, veterinary clinic, or kennel
Safe enough to use directly on your pet
Completely neutralizes odors with our exclusive Oxygene® formula
Enthusiastically recommended by pet owners, veterinarians, and groomers
Active Ingredients
Oxygene® (Sodium Chlorite): Disrupts bacterial colonization, oxidizes volatile sulfur compounds, eliminates oral odors, disinfectant properties.
Safe. Proven. Effective.
Oxygene® is our exclusive ingredient proven to eliminate the compounds that cause odors. Oxygene® literally dissolves them, leaving your home and everything in it clean and fresh smelling … including your pet!
Non-toxic and completely safe, it's no wonder Oxyfresh Pet Deodorizer is a must-have product for groomers, owners, and veterinarians!
Try it, love it. We stand behind our products with a 100% money-back guarantee because they work so well.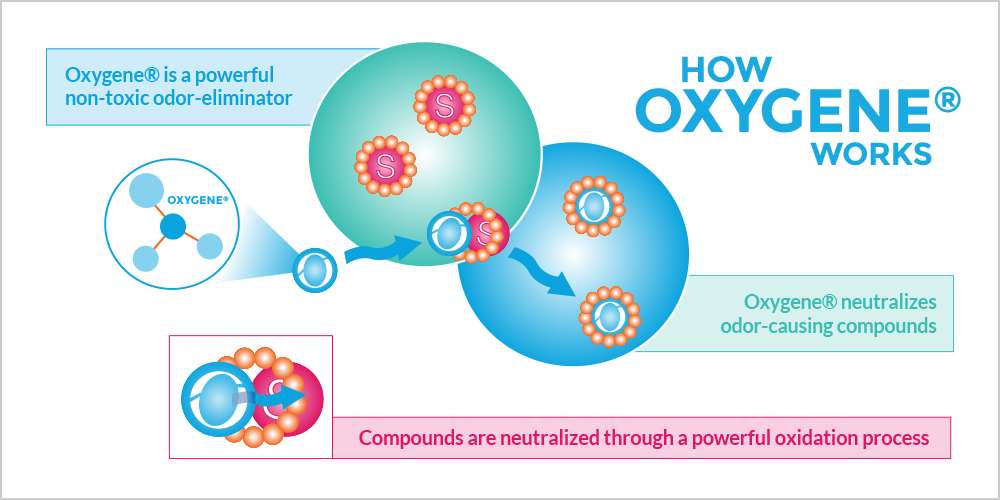 Recommended use
To neutralize odors, spray directly on odor source. Check for colorfastness before using.