Oxyfresh Pet Dental Gel (28g) – Cat Toothpaste, Dog Toothpaste, Cat Dental Care, Ulcer | Ubat Gigi Kucing & Anjing
RM24.00
It's no secret that pets don't like going to the vet. Be their hero by keeping their teeth in tip-top shape right there at home. Our pet toothpaste is formulated to deliver cleaner teeth, remove plaque, condition and deodorize gums, and deliver the best pet fresh breath possible. Plus it is tasteless and odorless!

Description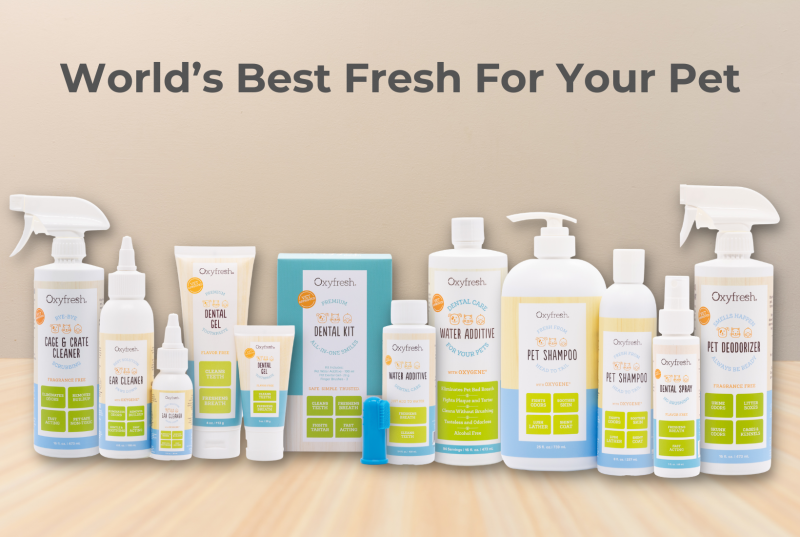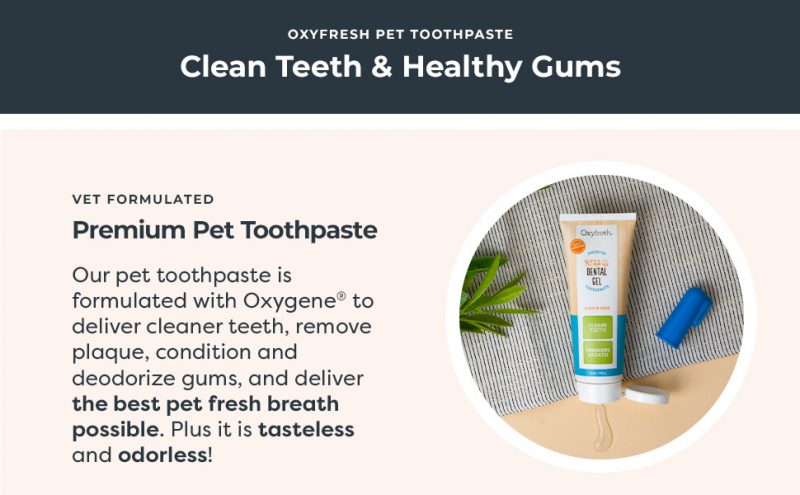 Every pet parent needs this Pet Dental gel …
Dogs and cats explore the world with their mouths. And their adventurous spirits can often lead to tooth injury, bleeding gums and stinky breath.
What's a pet parent to do? Easy. Give your four-legged explorer Oxyfresh Pet Dental Gel.
This is a soothing blend of Oxygene® and Aloe vera … and it's our most versatile oral pet care product. Simply rub on your pet's gum line to help heal and soothe irritations and get rid of bad breath. Use as a pet toothpaste or apply to open wounds and abrasions for speedy healing power.
A "must have" for every pet medicine cabinet.
Our pet dental gel is designed to clean teeth, remove plaque, condition and deodorize gums, and provide the best possible pet fresh breath. First, rub the gel along your pet's gumline and let their tongue do the rest! Then, apply to a fingerbrush or toothbrush if you want to brush their teeth. The pet tooth gel also has no taste or odor! The pet gel toothpaste or pet dental gel cleans your pet's breath! We're discussing molecular-level breath control. Forget about masking your dog's breath with phony chicken, mint, clove, and other strange flavors. Oxygene®, our internally developed ingredient, works on contact to break down and eliminate nasty breath compounds. It is not found in any other pet tooth gel!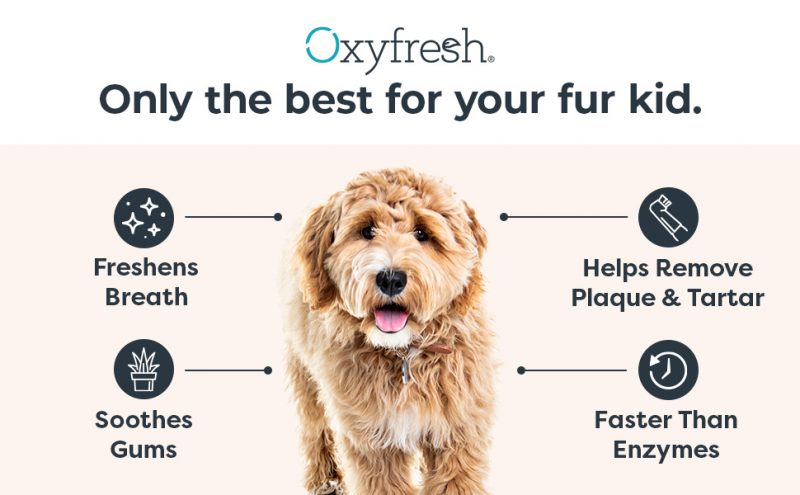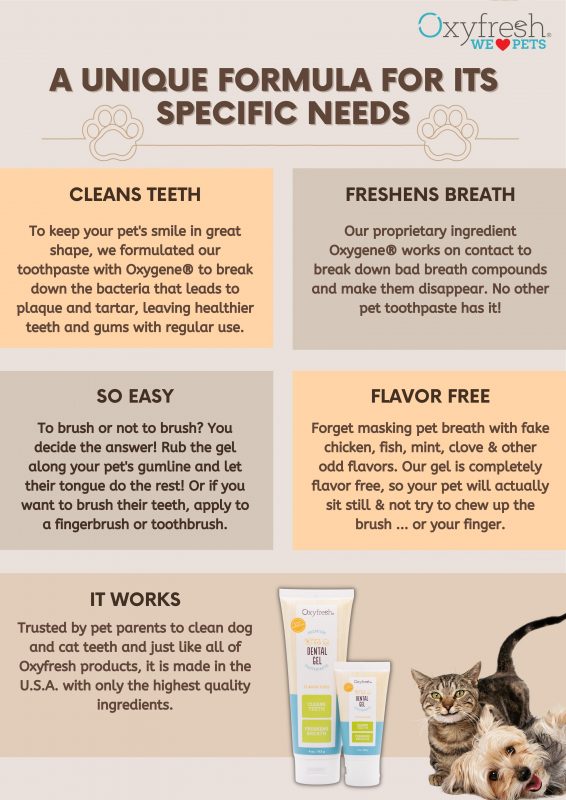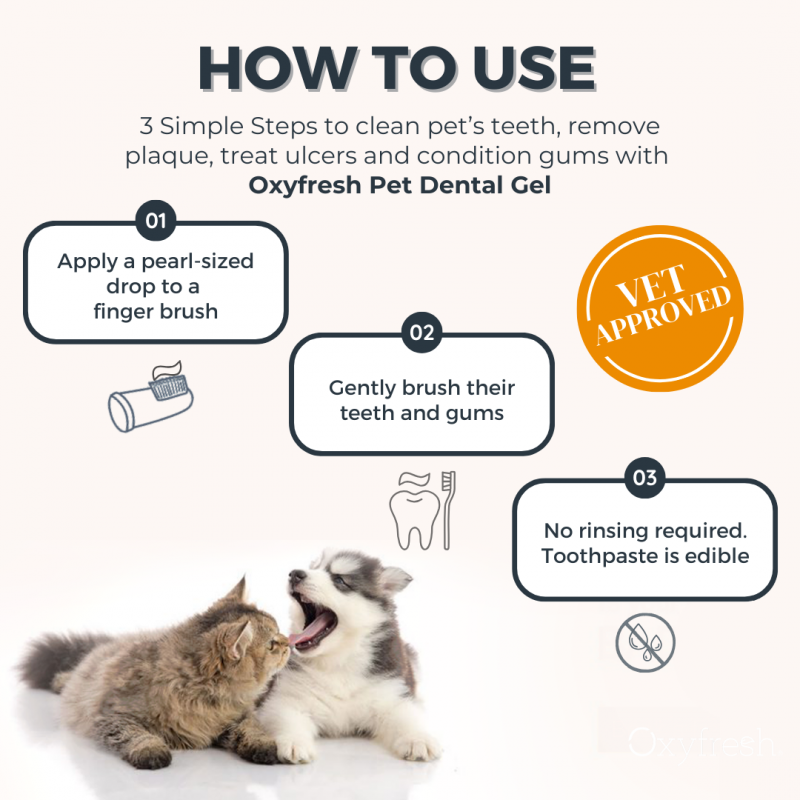 INGREDIENTS:
Water (Aqua), Chondrus Crispus (Carrageenan), Stabilized Chlorine Dioxide (Oxygene), Methylparaben, Propylparaben, Aloe Barbadensis Leaf Juice, Chamomilla Recutita (Matricaria) Extract