Oxyfresh Pet Ear Cleaner (30ml) – Cat & Dog Ear Infection/ Ear mite – Ear Cleaner | Ubat Telinga Kucing Pencuci
RM7.00
A must-have for cleaning delicate dog & cat ears. Our gentle, hypoallergenic ear wash soothes itching & irritation without the burning effects of alcohol. And that stinky smelling brown stuff? It gets rid of that too.

Description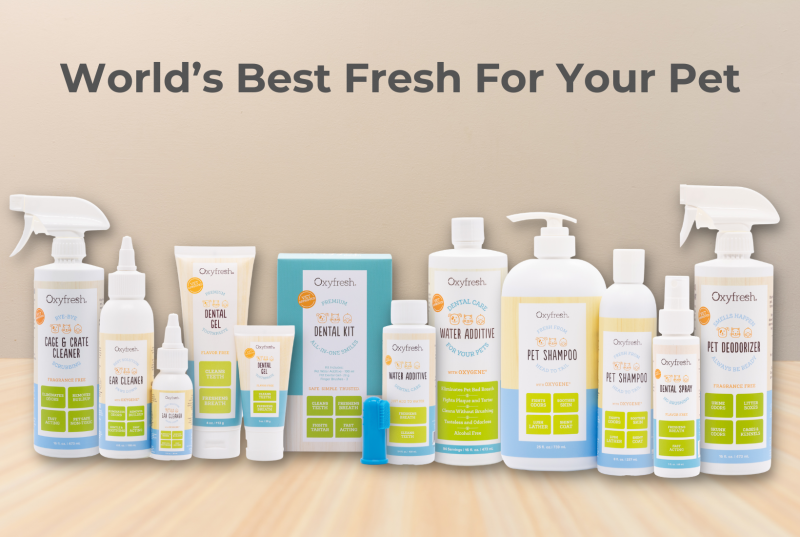 Don't let your pet suffer
Oxyfresh offers a truly unique solution to effectively soothe ear infections. What makes Oxyfresh Ear Cleaner different? It contains no alcohol or harsh chemicals and uses a natural base with good-penetrating, mild-foaming action to rapidly break up wax and debris that can lead to ear infections.
Many other brands use alcohol that can damage otherwise healthy skin in the ear canal and slow-acting surfactants that need significant time to work, leaving an undesirable coating behind.
Oxyfresh Ear Cleaner quickly and comfortably removes oils, waxes and debris, while our proprietary ingredient Oxygene® safely eliminates odors. The result? Your pet has cuddly-close, clean, fresh ears.
This is simply the best all-around pet ear cleaner you'll find!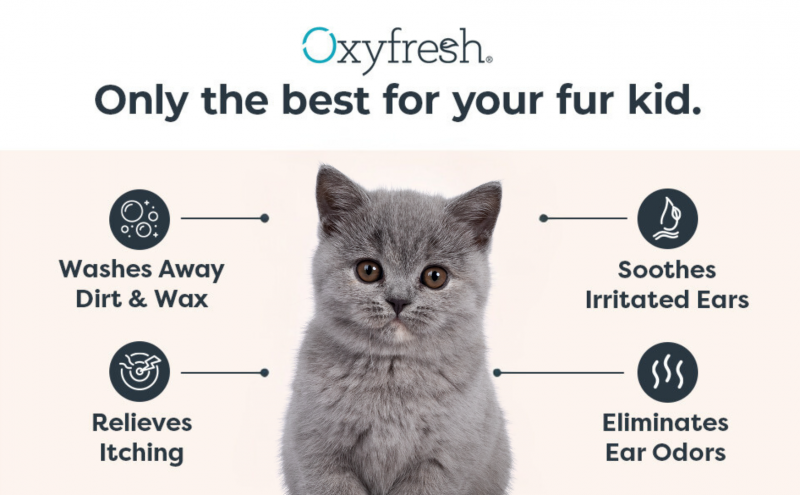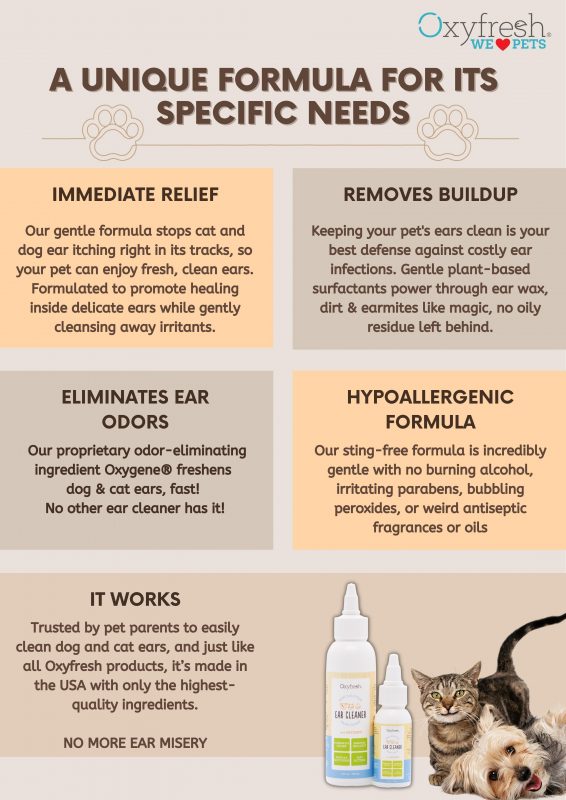 INGREDIENTS:
Purified Deionized Water, Decyl Glucoside, Oxygene® (stabilized chlorine dioxide), Potassium Phosphate, Hydroxypropyl Methylcellulose, Propylparaben