Oxyfresh Pet Shampoo (739ml) – Anti Itch Cat Shampoo & Dog Shampoo – Shiny Coat | Syampu Kulit Sensitif Kucing
RM49.00
When you want to get your dirty bestie clean and smelling good in no time, stick with our advanced odor control pet shampoo. It'll leave your furball fresh, soft, shiny, and smelling like light citrus. Your pet will love it!

Description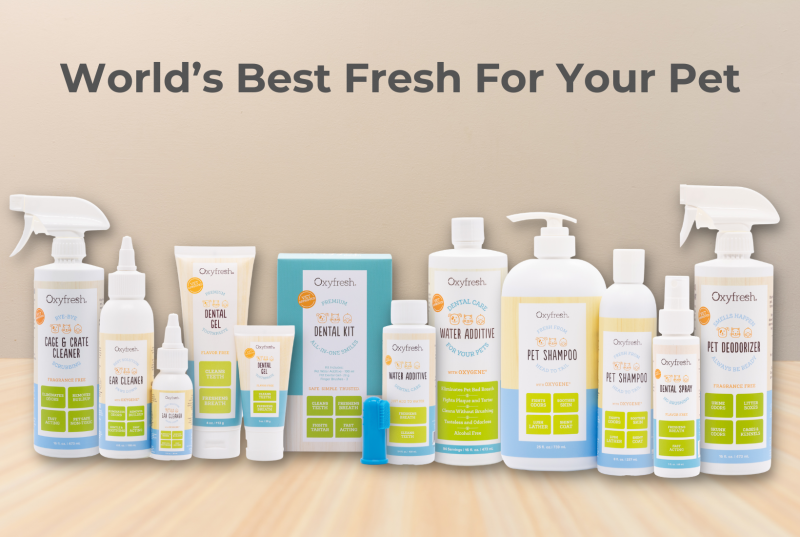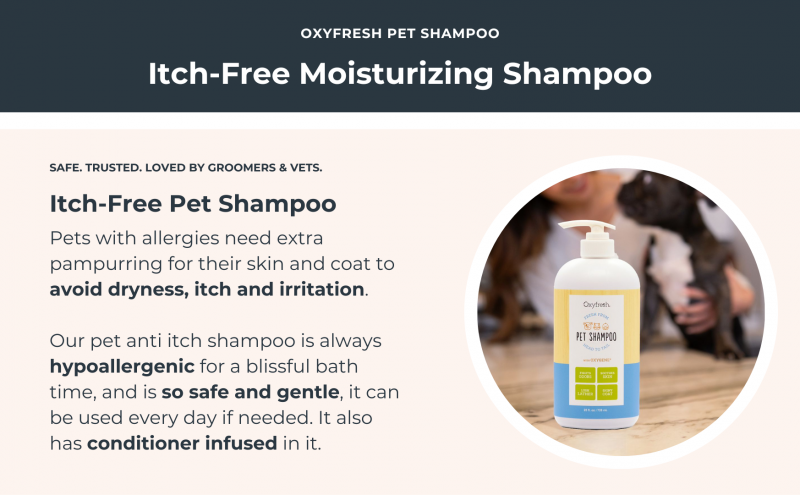 Bath time just got fun with Oxyfresh pet shampoo…
Rub a dub dub. If you find it a challenge to get your pet in the tub, bath time is about to get better!
Oxyfresh Pet shampoo is paws down the best shampoo for dogs and cats. This USA-made, pH-balanced Oxyfresh shampoo for pets has only safe, gentle ingredients to give your pet a shiny, fresh-smelling, and beautifully conditioned coat.
No alcohol means no itch or irritation like you get from store brands.
And our exclusive odor-fighting ingredient, Oxygene®, doesn't just mask odors … it eliminates them completely.
It's a squeaky clean you and your pet will love.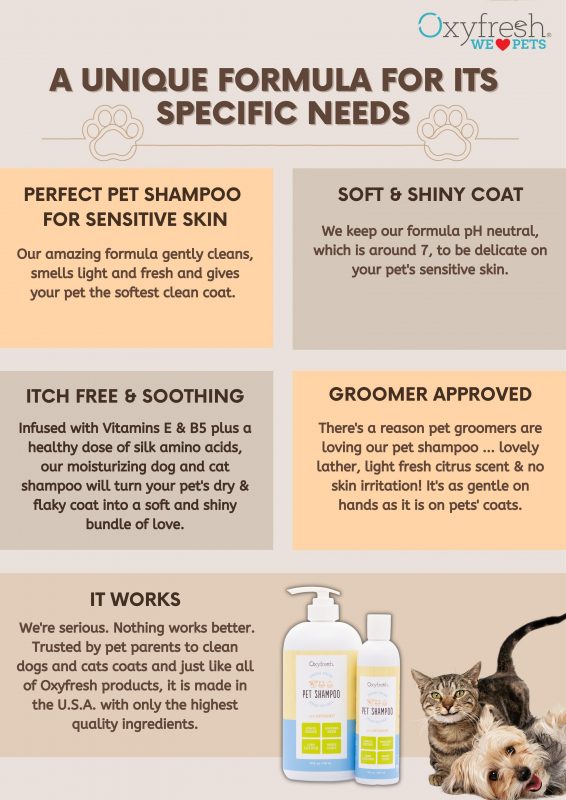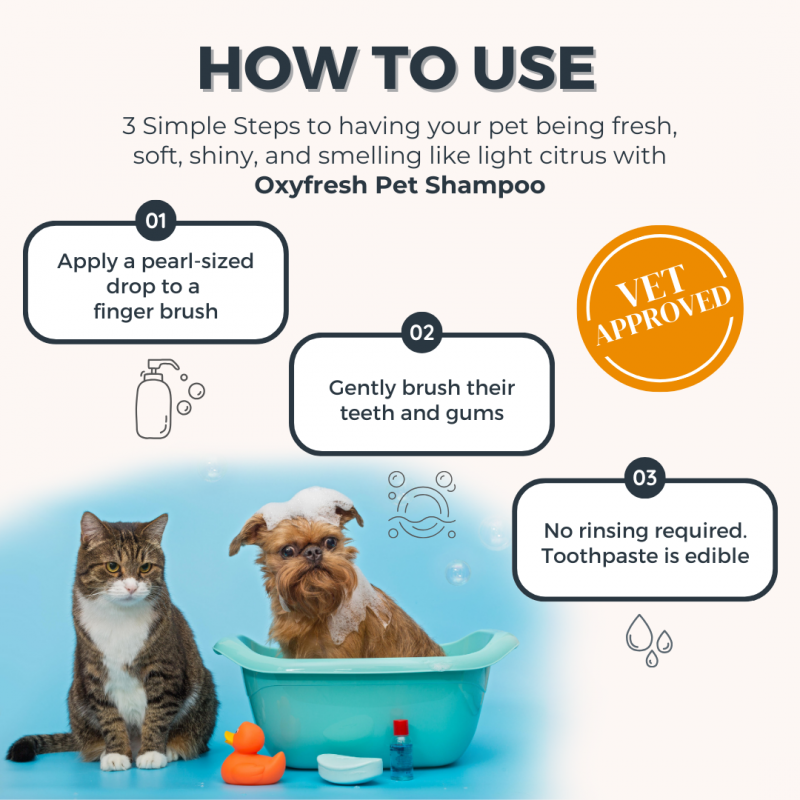 INGREDIENTS:
Purified Deionized Water, TEA-Lauryl Sulfate, Cocamide DEA, Cocamide Betaine, Oxygene® (Stabilized Chlorine Dioxide), Cupric Ascorbate Complex, DL-Calcium Pantothenic Acid, Lemon Oil, Tea Tree Oil, Apple Cider Vinegar, Silk Amino Acids, Vitamin E, Methylparaben, Propylparaben, Fragrance